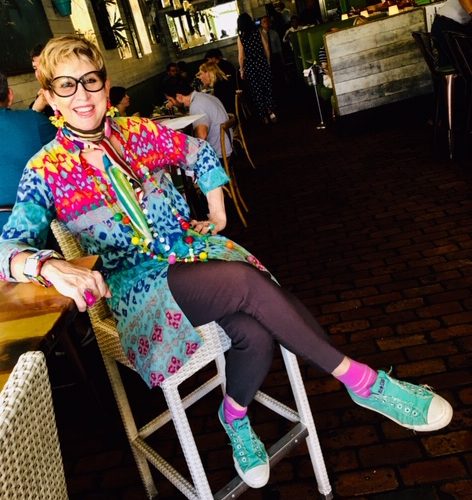 As a champion of the arts, I'm always on the lookout for artistic talent. Discovering artist Jill Karlin has been such a treat that I wanted to share her with all of you, now that her work is hanging proudly on my wall!
Bonnie's Buzzing About Artist Jill Karlin
Visionary artist Jill Karlin is one of the most talented painters I have ever met. She specializes in "House Portraits," which are 22 inch by 30 inch mixed media heirloom paintings. They reflect the stories, history, and memorabilia of your family home, personalized just for you and yours. 
"Whimsical family histories, in classic American naïve style, mixed-media painting, called "house portraits," can be made of your home, cottage, boat, building or organization. They document your building for eternity, and make marvelous heirlooms." -Jill Karlin

Blithewood Manor Farm by Jill Karlin
 If you're ready to preserve your family history, capture your artistic nature or bring a creative mural to life, I'd be happy to help you make it happen by  putting you in touch with Jill. After your painting is completed, Jill can also make prints, cards, and souvenir items, so that other family members are able to enjoy the painting too.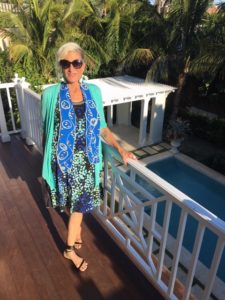 For my own artwork needs, I commissioned a piece by Jill for my Florida loft! Rather than a House Portrait, I wanted to bring some color to my light uncovered wall. I'm so happy with how it turned out!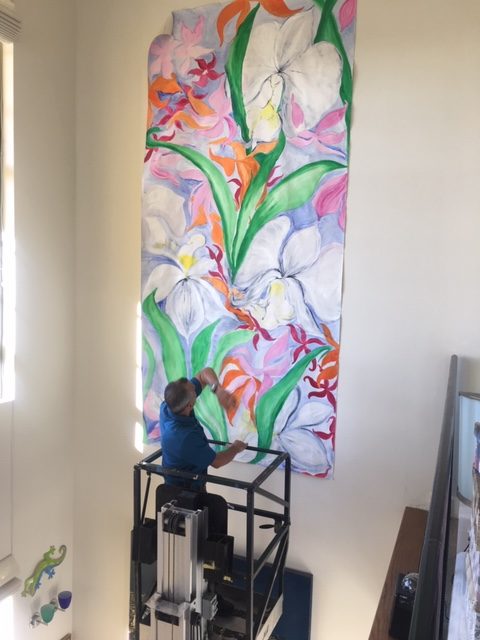 Spring is a great time to think about renovating our living spaces, and giving them new life. Give me a call at (917) 209 – 0516 or visit www.bonnieroseman.com. I would love to schedule a stylist appointment, and I can assist you in bringing some artistic creativity into your life!
-Bonnie