Being up in the Northeast, it's all about the Fourth of July, and the birth place of Independence!
In Philadelphia, they'll be celebrating in a big way – it's America's 242nd Birthday! – the Wawa Welcome America Festival brings over 50 free events, and there will be a huge fireworks show on display over the Delaware River Waterfront.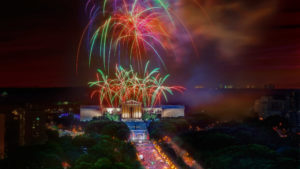 There will be a Special Effects show over the Philadelphia Art Museum, and a party on the Benjamin Franklin Parkway with a free concert starring Pitbull! I adore him, and we share the same birthday too! There will also be a Historic District Block Party, which is free for everyone. Remember, there are over seventeen museums and attractions open on this holiday – fun and fabulous activities for everyone and their families!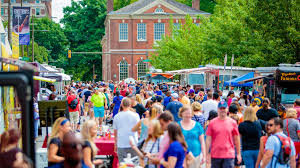 If you're near Boston, it's also an incredible place to be for the Fourth of July. The Boston Pops will be performing with Keith Lockhart conducting, and there will be an incredible fireworks display – over 23 minutes of beautiful colors over the Charleston River. They'll be performing at the hatch shell at the Esplanade.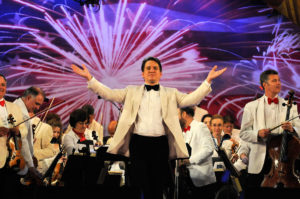 Earlier in the day, there will be a reading of the Declaration of Independence exactly as it was read in 1776 to the citizens of Boston from the Old Statehouse. It's another amazing city to be in during this festive time for our country!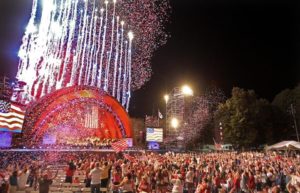 So whether you're traveling to Boston, Philadelphia, or you'll be in West Palm Beach, remember, it's all about style.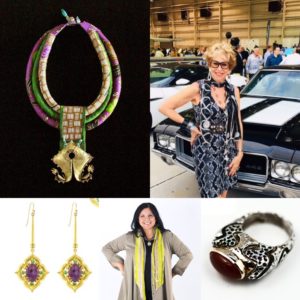 Always remember my Three Golden Rules to Dress By:
1. Build Your Wardrobe with classic pieces.
2. Liven Your Wardrobe with fun novelty items.
3. Tweak Your Wardrobe with touches of color.
Feel good, and look even better!
-Bonnie