Nantucket in the fall is absolutely fabulous!
We have Nantucket Restaurant Week, which runs from September 30th through October 6th. Enjoy all kinds of discounts at all the best places in town.
The Nantucket Boys and Girls Club does a Community Fall BBQ on Saturday October 5th, and on Friday October 4th through the 13th is the Nantucket Arts Festival! I'll be participating with some of the collages and mixed media pieces I've been creating this summer.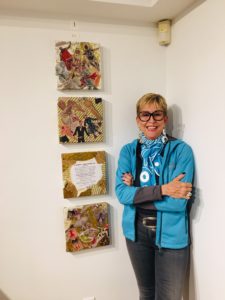 Don't miss the Nantucket Cranberry Festival, which takes place on October 12th. The highlight for me is happening on October 12th at 4 o'clock – it's the Nantucket Shorts Festival! I actually submitted a film, and it was chosen. It's called Days of My Life, and I'm so excited to share it with the audience, and all of you.

Columbus Day is always a fun day at Cru, and a time to say goodbye to all the old and new friends until next summer. So whether you're just strolling through downtown Nantucket, or you're taking a sunset ride on a sailboat, remember, it's all about style!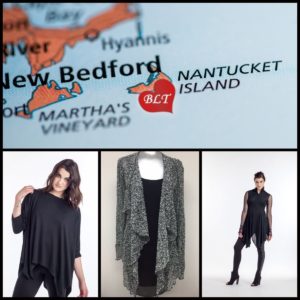 Always remember my Three Golden Rules to dress by:
1. Build Your Wardrobe with classic pieces.
2. Liven Your Wardrobe with fun novelty items.
3. Tweak Your Wardrobe with touches of color.
Feel good, and look even better!
-Bonnie