The main thing that's important right now is to stay home, and stay safe. There are still so many things that I want to share with you that are online, and will help keep you busy.
I have a friend named Tony DeSare, and he is posting a wonderful song every day. He's a fabulous singer, definitely the crooner type. Check him out on Facebook. Billy Stritch and Linda Lavin are doing a show every Wednesday at 3 o'clock on their Facebook page. Deb Silver, who's a fabulous local singer and internationally known, is doing her concert at 5 o'clock on Sundays, on Facebook.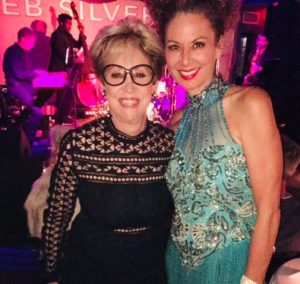 And I did want to let you know that Jill and Rich from The Morning Lounge are doing a cocktail party virtually on LegendsRadio.com at 5 o'clock. They are calling it the Quarantini Cocktail Hour. It's on Thursdays and Fridays, don't miss it!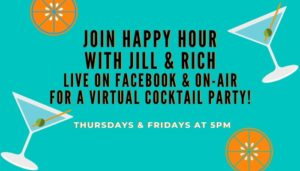 Starsinthehouse.com is a great site to see some of the most incredible Broadway and Cabaret artists of our day. Seth Rudetsky is our host on that. There's also a wonderful show on YouTube called Jazz Vespers. Also, Oprah Winfrey does an incredible show called Super Soul Sundays, check that out, it's on her OWN network. I still do this day enjoy watching Jane Pauly on the CBS Sunday Morning Show.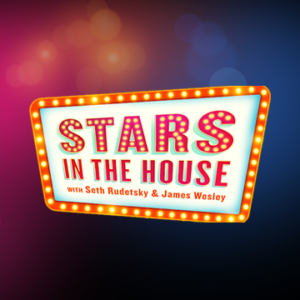 For binge-watching I have been watching Hulu's Little Fires Everywhere with Reese Witherspoon and Kerry Washington. Fabulous show. Also, I just watched Reese Witherspoon, Steve Carrell, and Jennifer Aniston on Apple TVs The Morning Show.  That was a wonderful series!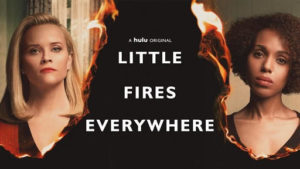 I'm very excited to share with you my new series on Facebook Live called Bonnie's Fashion Buzz! Tune in Monday through Friday at 3 o'clock Eastern time, where I give you all kinds of fashion tips while sharing my treasures.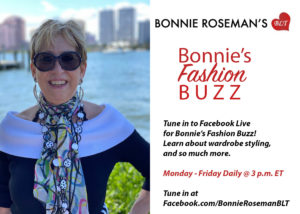 So whether you're watching a concert online, or having a virtual cocktail hour with your friends, remember, it's all about style!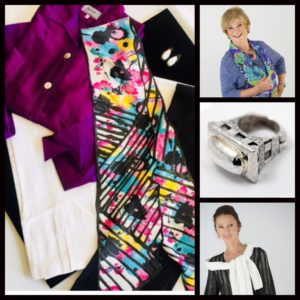 Always remember my Three Golden Rules to dress by:
1. Build Your Wardrobe with classic pieces.
2. Liven Your Wardrobe with fun novelty items.
3. Tweak Your Wardrobe with touches of color.
Feel good, and look even better!
-Bonnie