This week is a fun week in Palm Beach, and it seems the festivities are never-ending!
Let's start with the Wine and Food Festival! It's going on through the weekend, so head to their website pbfoodwinefest.org before all the events sell out!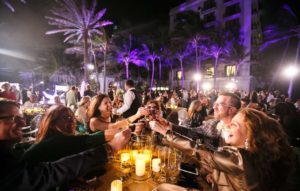 Palm Beach Dramaworks has a very interesting play, Billy and Me through December 31st. It's the story about the relationship between William Inge and Tennessee Williams. It is a passionate piece of theater – go to palmbeachdramaworks.org for further information.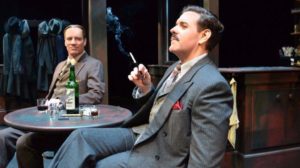 An eclectic mix of art and antiques are available for viewing. Sculpture, textiles, furniture and decorative arts will all be featured at the Palm Beach Antique and Design Show at 500 North Dixie on Saturday and Sunday. Go to palmbeachshow.com for more information.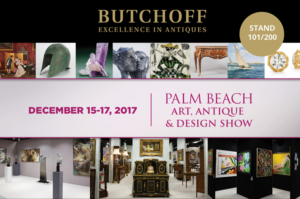 My charity pick of the week is Grandma's Place! It's a safe haven for foster care and respite care for children with disabilities ranging from birth to twelve years of age. For more information, head to grandmasplacepb.org.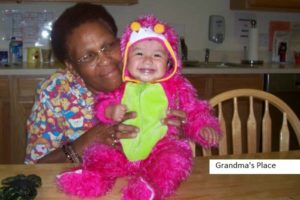 Movie pick of the week: Three Billboards Outside Ebbing Missouri, starring Frances McDormand, Sam Rockwell, and Woody Harrelson. Riveting – fabulous movie. Go to the papers for your local theaters and listings.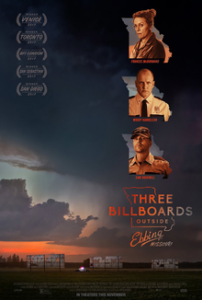 One of my favorite things to do is see Jill and Rich Switzer of  Legends Radio! They'll be performing at the Pelican Cafe on Sunday the 17th. You have to make a reservation, so do it soon, you don't want to miss them! They are fantastic.
This time of year it's time to step up your style and shine for the holidays! Whether you're going to the ball, or just going out with the family for a lovely holiday dinner, email me at bonnie@bonnieroseman.com. I'll tell you what to wear, and how to put your wardrobe together.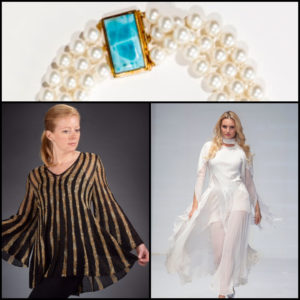 Always Remember my Three Golden Rules to Dress By:
1. Build Your Wardrobe with classic pieces.
2. Liven Your Wardrobe with fun novelty items.
3. Tweak Your Wardrobe with touches of color.
Feel good, and look even better!
-Bonnie