Wishing you all a wonderful spring season and a Happy Passover and Happy Easter this week!
This weekend there are Easter egg hunts all over Palm Beach County! From the Palm Beach Recreation Department which is organizing one at the Rec Center at 340 Seaview. The Ann Norton Sculpture Gardens, Flagler Museum, and there's even one at the new Royal Poinciana Plaza. They'll be having one starting in the West Court around 11 o'clock on Saturday and it should be fun for everyone.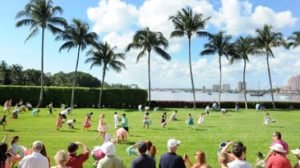 I love dancing, and for Dancing with the Stars fans, you might want to see if you're lucky enough to still get a ticket at the Kravis to see Maks, Val and Peta up close and personal dancing their socks off. Go to the Box Office at the Kravis ASAP or visit kravis.org to see if you can still grab one.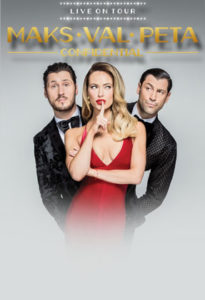 If you want to feel like you're going to the Blue Note, go check out the Deb Silver tribute to Frank Sinatra the first Saturday in April at Voltaire in West Palm Beach. Go online to reserve a ticket, she's absolutely fabulous!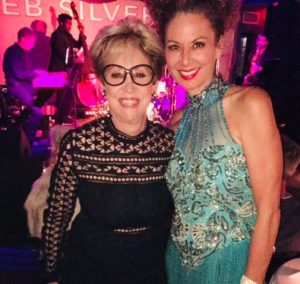 If you're into film and art, go check out the documentary on Claude Monet the Impressionist artist, which was filmed in Europe and will be shown at 2 o'clock this Saturday the 31st at the Society of Four Arts in their auditorium. For more information head to fourarts.org.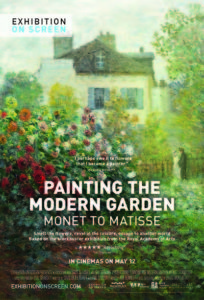 If you're a member of the Cultural Council of the Palm Beaches, or you're just interested in culture, check out Culture and Cocktails this Monday night! It's the last of the season series on the 2nd of April. Always a wonderful and informative evening!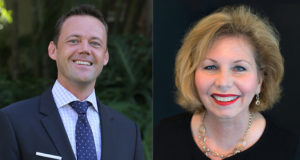 If you're a supporter of the public library, our Mandel Library in West Palm Beach is having their annual event, Food for Thought with some wonderful speakers. Dick Robinson from Legends Radio will be one of them! Visit wpblf.org for tickets – hurry up, it's the 14th of April, and there are very few tickets left.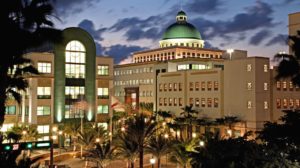 So whether you're going out for an Easter Sunday brunch or a Passover Seder, remember, it's all about style.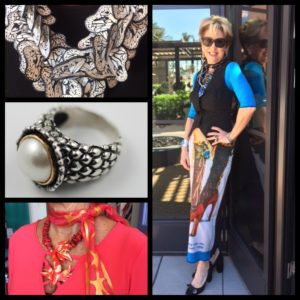 Always remember my Three Golden Rules to Dress By:
1. Build Your Wardrobe with classic pieces.
2. Liven Your Wardrobe with fun novelty items.
3. Tweak Your Wardrobe with touches of color.
Feel good, and look even better!
-Bonnie