I love this desert city in the sun – here are some of my favorite things to do in Tucson, Arizona!
The first thing you'll want to do is explore the beautiful desert landscape. Start at the Arizona-Sonora Desert Museum! It's almost 100 acres featuring an aquarium, a zoo, a botanical garden and more. Be sure to take a hike in the Sabino Canyon, and enjoy the many trails through the beautiful arid scenery.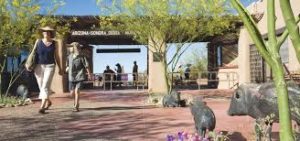 Tucson has been called a "mini-mecca for the arts," so you don't want to miss our on the vibrant art scene.  The Philabaum Glass Gallery Studio will be open all summer long, Don't miss the Tucson Museum of Art, and there is even a guide to all the murals in the city, which you can view by clicking here.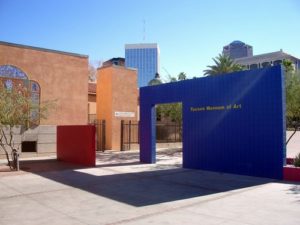 Escape the heat with a visit to Tucson's most beloved Gaslight Theatre! Fabulous, entertaining shows in a historic venue. My friend Susan Claassen started The Invisible Theatre, and it's now highly respected – don't miss it! If you want some more history, consider the Historic Biking Tour! There are so many ways to enjoy this beautiful Southwest city – what are you waiting for?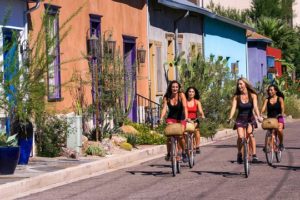 Whether you're hiking the top of a Southwest mountain, or attending a theatre show, remember, it's all about style!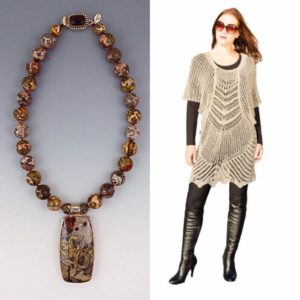 Always remember my Three Golden Rules to Dress By:
1. Build Your Wardrobe with classic pieces.
2. Liven Your Wardrobe with fun novelty items.
3. Tweak Your Wardrobe with touches of color.
Feel good, and look even better!
-Bonnie