April is still abundant with activity, here in Palm Beach County this week.
This Saturday will be the last Green Market of the season, from 9 AM until 1 PM down at the Waterfront in West Palm Beach. Fresh fruit, vegetables, sweet treats and more. What a wonderful way to spend an early morning and early afternoon. Delicious!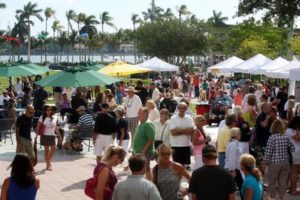 On April 22nd, in honor of Earth Day, Palm Beach Atlantic University will have a special dance ensemble performing, along with another non-profit dancing organization called Dancing Waters. They'll be performing at the Jupiter Lighthouse at 4 PM – mark it in your calendar!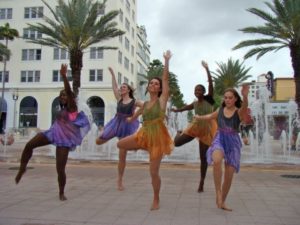 Talking about dance, A Chorus Line at the Kravis Center, one night only, April 20th at 2 PM. A Tony-award-winning show is coming to town!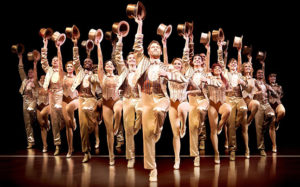 Mark it in your planner – the Taglialatella Gallery is having a gala Evening of Fine Art on Thursday the 26th of April from 6 PM to 8 PM. It's for the Jewish Family and Children Services of Palm Beach County.  Another fun art event is Rolando Chang Barrero and his Box Gallery in West Palm Beach, the on the Belvedere Corridor. Barrero is having another fabulous opening on the 21st at 7 PM – go online to check details.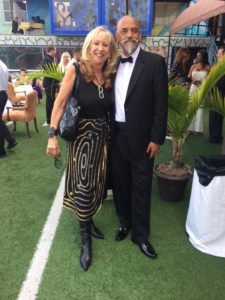 An amazing organization called the Foundation for Women's Cultural and Economic Literacy is celebrating this April with quite a few events. You just need to go to FWCEL.org/events. It's another great foundation in our area worth tapping into.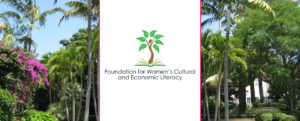 In Boca Raton at Lynn University, they are featuring three world class Puerto Rican musicians, including multi-grammy award-winning Nester Torres. In a world premiere, it will be on April 21st and 22nd. Call the Wold Performing Arts Center, or go to events.lynn.edu. The number is 561-237-9000. A wonderful theater, incredible musicians….What a night!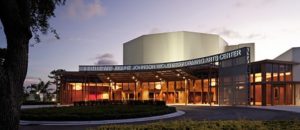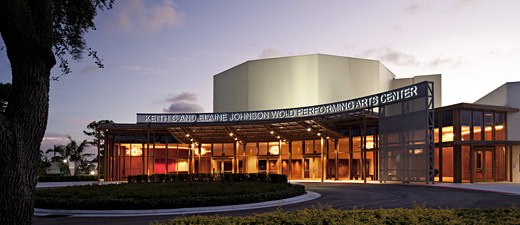 Phillippe Harari is hosting a fabulous 'Last Best Party of the Season' party at Cafe Sapori. Dinner, drinks, dancing – not to be missed! It's Tuesday, April 24th. To check out the tickets, it's the End of the Season Soiree, at eventbrite.com.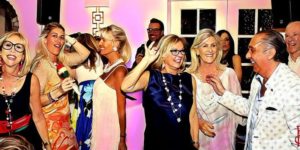 So whether it's an art show or a concert, it's all about style. Make your appointment now, before I leave for the season!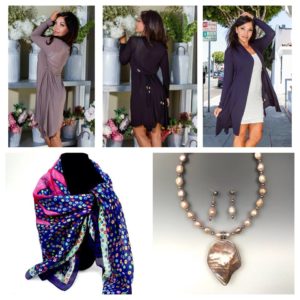 Always remember my Three Golden Rules to Dress By:
1. Build Your Wardrobe with classic pieces.
2. Liven Your Wardrobe with fun novelty items.
3. Tweak Your Wardrobe with touches of color.
Feel good, and look even better!
-Bonnie