It's true what they say about that Rocky Mountain High – Colorado makes you feel like you're on top of the world! Just like many of our recreation-heavy Western states, Colorado boasts beautiful mountains and forests that draw visitors from all over the world. Be sure to enjoy all the lovely 
hiking trails
, such as the Crater Lake Trail and the West Maroon Trail. For those interested in history, Aspen's
 Off the Beaten Path Tour
might be up your alley. The summer months are exquisite.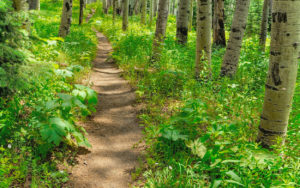 While staying in beautiful Aspen, if you're into shopping, definitely check out the
Res Ipsa's shop
. It's stocked with unique home accents, has a charming style, and focus on traveling in style – just like me!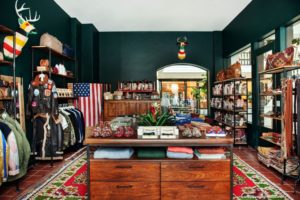 The shopping continues at the must-see
Aspen Saturday Market
, where you'll find artisan produced goods and vegetables all from Colorado.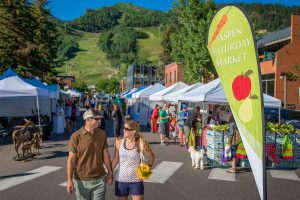 Speaking of food, while in Aspen, you must spend some time exploring the culinary scene. From delicious wines and cheeses to Western dishes and specialties, the Aspen Chamber put together a 
guide
of all available eateries. Don't forget to get a ride up to Aspen Mountain on the
gondola
for that picture-perfect view! You can even catch Bluegrass Sunday, right on Aspen Mountain.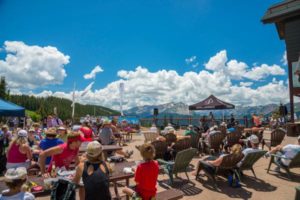 So whether you're hiking in the mountains of Colorado, or dining at a fine restaurant in downtown Aspen, remember, it's all about style!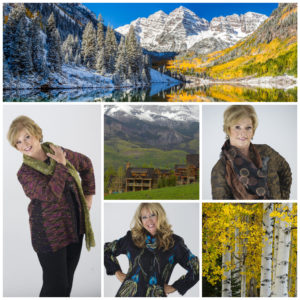 Always remember my Three Golden Rules to Dress By:
1. Build Your Wardrobe with classic pieces.
2. Liven Your Wardrobe with fun novelty items.
3. Tweak Your Wardrobe with touches of color.
Feel good, and look even better!
-Bonnie