Here we are in April and I'm still buzzing around, and everybody else seems to be too!
It might be a tough ticket, but The Bodyguard is playing through the weekend at the Kravis Center. Also, don't forget Chris Botti is coming to the Kravis Center on the 18th. He is always a sellout, so don't hesitate to call right away! I'm excited that I'm going to be seeing Carole Bufford this weekend! She'll be at the Kravis Center at 1:30 PM this Saturday, April 14th. She'll be doing a couple shows, and she's a wonderful talent.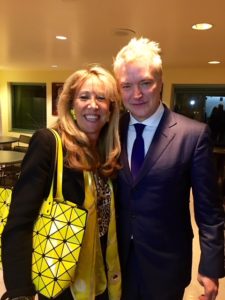 Ready to hear a siren singing in a fun artistic atmosphere? Ann Hampton Callaway will be performing at the Arts Garage on Friday night, April 13th.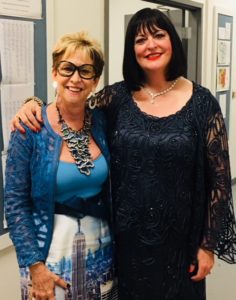 On Sunday night you can catch Mark Telesca at the Funky Biscuit in Boca Raton! Then on Monday, he's the host of the Blues Jam, which is free admission, and a wonderful way to spend an evening.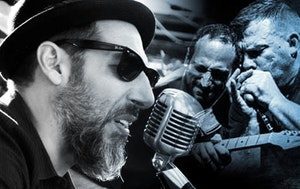 We have some wonderful charity events coming up! The radiothon at Legends Radio will be this weekend to raise money and awareness for the Preservation of the Great American Songbook, so listen in!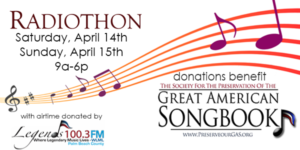 We have a charity event sponsored by Monkey in Paradise Vodka called Wheels, Wings and Fashion Hanger Party down in Boca Raton at their airport, at the signature flight area. For additional information check tickets online through EventBrite.com.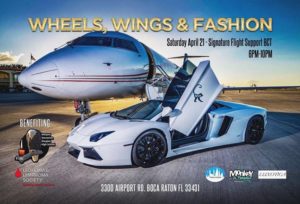 I want to put in a shoutout for FemCity! It's a fabulous organization for female entrepreneurs and business people, and they're having a wonderful luncheon at the end of April. Go online to femcity.com – a wonderful way to network with incredible people.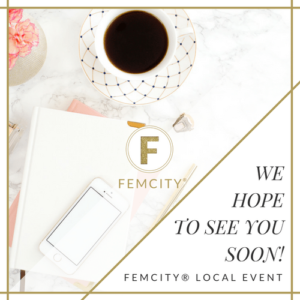 Word is out – Jazz every Thursday at the Dirty Martini Downtown at The Gardens! This week 8 to 11 is Bossa Groove! It should be an awesome music event, and free admission!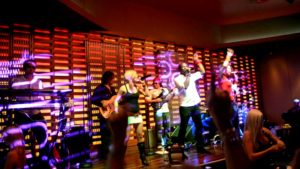 Join a fun and lively party with everyone in Palm Beach for a fabulous party at Cafe Sapori with singer Philippe Harari! We'll be singing, laughing and dancing the night away before we all depart for the season. Get your tickets online here.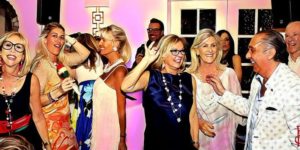 So whether you're going to a charity event or just a private party, remember, it's all about style. Spring is in the air! Layers can make a look. Pair black with beige, or trade black boots for sandals to recreate the look for the beach with a gorgeous neck piece from BLT. Call (917) 209 – 0516 or email bonnie@bonnieroseman.com.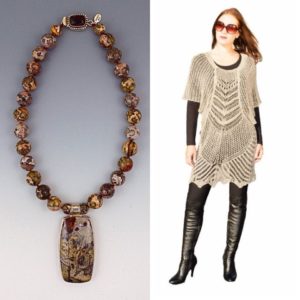 Always remember my Three Golden Rules to Dress By:
1. Build Your Wardrobe with classic pieces.
2. Liven Your Wardrobe with fun novelty items.
3. Tweak Your Wardrobe with touches of color.
Feel good, and look even better!
-Bonnie