What better way to enjoy the summer than to visit this gorgeous city on the water. Here is everything you need to know about exploring Annapolis, Maryland!
One of the most loved green spaces in Annapolis is the 
Quiet Rivers Park
. Enjoy scenic routes for biking, hiking trails, and bird watching. If a vino tour is more your style, consider booking the
Chesapeake Wine Tour
, featuring delectable drinks from the region.
Strolling down Main Street will offer you plenty of places to explore, but if you really want to see the city, the 
Trolley Tour
 is the way to go. You'll learn and see 350 years of history in just one hour. The
William Paca House
 is another fabulous tour opportunity! Built in the late 1700s, explore the garden and grounds to learn how the Colonial Elite of the East Coast used to live.
The 
US Naval Academy
is another must-see, featuring nautical history and all kinds of maritime culture. Continue exploring Annapolis's rich past in the
Historic District of Annapolis
, where you'll see historic churches, restaurants, and so much more.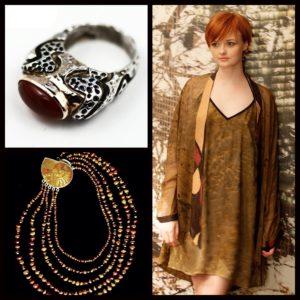 Always remember my Three Golden Rules to Dress By:
1. Build Your Wardrobe with classic pieces.
2. Liven Your Wardrobe with fun novelty items.
3. Tweak Your Wardrobe with touches of color.
Feel good, and look even better!
-Bonnie