Annapolis, Maryland – such a great place to be – especially in the summer, because of its beauty! It's especially enjoyable being right on the Chesapeake Bay.
In addition to the town itself being one of the most historic towns in the country, it's very well preserved with good shops and restaurants.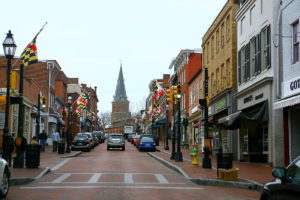 There are many outdoor activities to do near Maryland's capital city, such as boating, kayaking, water paddling, and swimming. There are plenty of things to do to keep you and the family cooled down!
During summertime in Annapolis, there are more festivals than you can imagine. In August, the Rotary Club does the Annual Crab Fest, featuring some of the best fresh crab you'll ever taste! Over 2,500 people end up coming to eat 345 bushels of crab meat.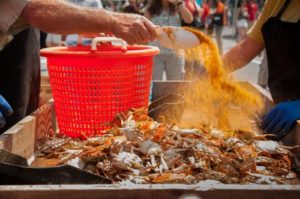 Every Sunday starting August 5th through November, experience the First Sunday Arts Fest, where over 100 local and regional artists display their works in the Arts District of downtown.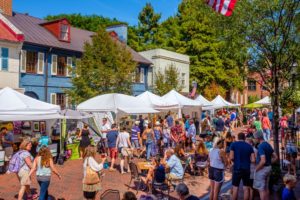 The Maryland Renaissance Festival is the second largest in the country, and not to be missed! It's in its 41st season, and will be held in Revel Grove. It starts at the end of August and goes through September. There are over 130 craft shops and 42 food outlets.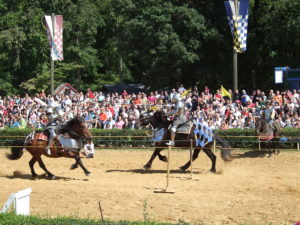 So whether you're in Annapolis Maryland and you're checking out the Naval Academy, taking a swim in the Chesapeake Bay, or chowing down on some fresh crab, or you're down in Palm Beach County enjoying the sizzling, hot summer, remember, it's all about style!
Always remember my Three Golden Rules to Dress By:
1. Build Your Wardrobe with classic pieces.
2. Liven Your Wardrobe with fun novelty items.
3. Tweak Your Wardrobe with touches of color.
Feel good, and look even better!
-Bonnie