It's a whole new world out there, and all kinds of people are coming through during these challenging times to help entertain us, and educate us.
Jim Caruso of Birdland is doing the Pajama Cast Party,  and you can check that out on YouTube. Every Sunday at 5 o'clock, Deb Silver has been doing a live show on Facebook, and will also have a 'secret party' where you can social distance. Message her on Facebook for more information.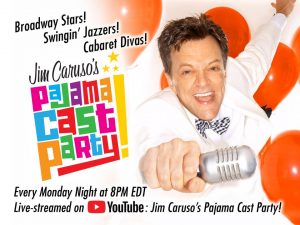 Lilian and Maycol, who usually play at Trevini on Sundays in Palm Beach, are now doing a live show at 4 o'clock on Sundays on Facebook. Billy Stritch is creating 'Billy's Place,' Thursdays at 8 o'clock on Facebook live, that's going to be amazing.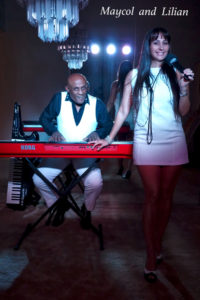 Cheryl Dunne has created a Facebook page called Success Dunne, and is focusing on helping small businesses become more vital during this time. It's a really great service to help become a little more inventive during this time. Edwige Gilbert has a website all about infinite possibilities, and she is a life coach and author. Her website is newlifedirections.com, and her advice can be very helpful during this challenging time.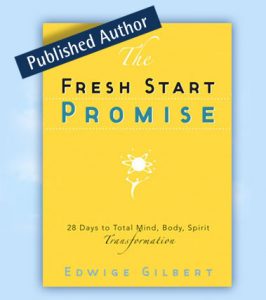 I have been educating people on how to put their wardrobes together, and it's been such a wonderful time! Tune in to my Personal Facebook Page each week day at 3 p.m. for the live show, and catch the episodes any time on my YouTube channel.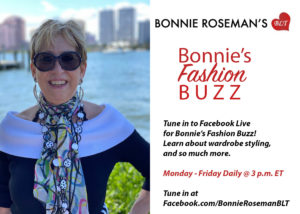 So whether you're learning more about fashion or reading life advice, or if you're enjoying a music concert online, remember, it's all about style.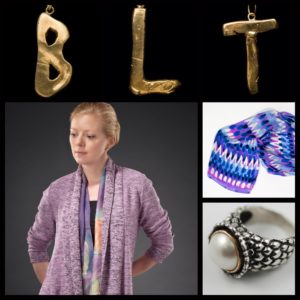 1. Build Your Wardrobe with classic pieces.
2. Liven Your Wardrobe with fun novelty items.
3. Tweak Your Wardrobe with touches of color.
Feel good, and look even better!
-Bonnie