It's all about entertainment, and what we can do to keep our spirits high.
One of the most important things coming up is a fundraiser for Legends Radio. This Friday, starting at 8 in the morning with Jill and Rich Switzer into the evening, you can listen to the hundred most requested songs. Listeners can call in, share their favorite music memories, and pledge support for Legends Radio. More information is available online at legendsradio.com.


On Wednesdays and Saturdays at 8 o'clock in the evening, there's Entertainment Trivia with Angela Manfredi, and it's lots of fun. Billy's Place with Billy Stritch is at 8 o'clock on his Facebook page, if you're looking for more musical entertainment, and every day on Instagram and Facebook, Tony DeSare sings a song for the day, playing the piano.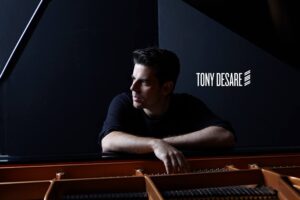 On Saturdays, Eric Comstock and his wife, Barbara Fasano share a song in honor of Birdland Jazz Club on Facebook.  Not to be missed – they're a terrific couple! DJ Ryan Brown on Facebook on Sundays does a great set around 6 o'clock at night in honor of dance music on a Sunday during dinnertime. I always love his sets – he really knows how to spin.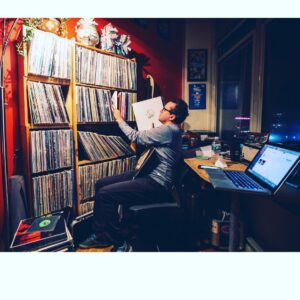 Stars in the House with Seth Rudetsky and James Wesley put together fabulous features with actors, singers, and all kinds of celebrities, working hard to keep the music alive during the pandemic.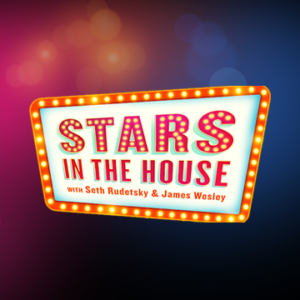 I have now done almost 30 fashion segments in my new series called Bonnie's Fashion Buzz! I teach people how to jazz up their wardrobes, revamp their basics, and I can even be YOUR virtual stylist from the comfort of your home. Visit my website at www.bonnieroseman.com for more details about how to set up an appointment.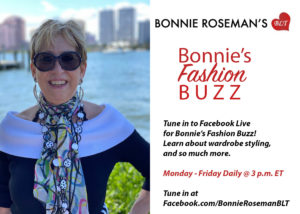 Whether you're enjoying the sun from your patio, or watching a live show on YouTube, remember, it's all about style!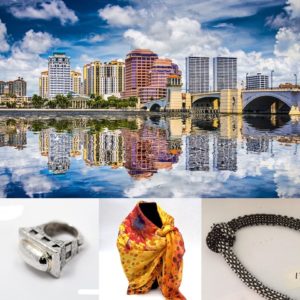 Always remember my Three Golden Rules to Dress by:
1. Build Your Wardrobe with classic pieces.
2. Liven Your Wardrobe with fun novelty items.
3. Tweak Your Wardrobe with touches of color.
Feel good, and look even better!
-Bonnie