Music, dancing, and that good ol' Southern style – this week, it's all about Nashville, Tennessee! 
 No trip to Nashville is complete without a visit to the Grand Ole Opry! See bands perform live, learn about famous musicians who got their start, and enjoy photo opportunities on the way in. It's a must see! For more country music history, visit the Country Music Hall of Fame. See gorgeous performance costumes, records, guitars and more! Nashville has so much music history to enjoy.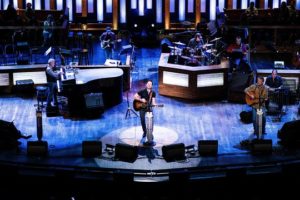 For you outdoor lovers, I recommend taking a hike around 
Radnor Lake
. The State Park area boasts plenty of outdoor trails and paths to explore the rolling Tennessee hills and forests. When you've had your exercise, head to Germantown for a delicious sausage link at  
Von Elrod's Beer Garden & Sausage House
 or 
Butchertown Hall.
Delicious!
The 
Pinewood Social
 is another really cute spot to hang out! It's a cafe, bowling alley, co-working space, and more. Remember, having an itinerary is nice, but sometimes travel can be the most fun when we explore! Just wandering around Nashville is a fun experience. Enjoy the street musicians, art galleries and shops as you wander through this Southern city, and eat all the cuisine you can!
So whether you're going to a show at the Grand Ol' Opry, or hiking around Radnor Lake, remember, it's all about style!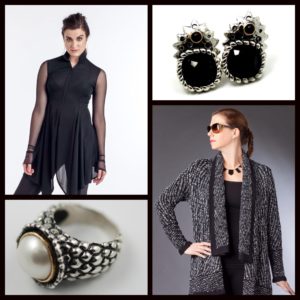 Always remember my Three Golden Rules to Dress By:
1. Build Your Wardrobe with classic pieces.
2. Liven Your Wardrobe with fun novelty items.
3. Tweak Your Wardrobe with touches of color.
Feel good, and look even better!
-Bonnie