It feels like Christmas in Palm Beach County this week! You can even watch the snow falling every night at City Place. Check it out before the end of the year – fun for the whole family!
We have all kinds of musical treats this week in town. Friday night, December 8th it's Carole Bufford at the Arts Garage. Check their website here for tickets – she is a wonderful cabaret singer from New York.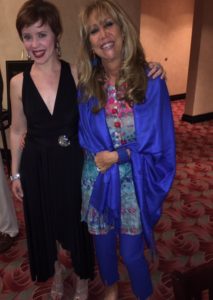 December 7th at the Kravis Center it's the Grammy-award-winning trumpet player Wynton Marsalis and about a dozen other fabulous jazz musicians that are world famous joining him. Not to be missed!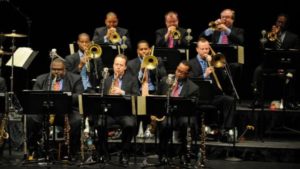 At the Maltz Jupiter Theatre we have Newsies, based on a true story that takes place in 1899 about the paper boy strike. It's a fabulous play. For further information visit jupitertheatre.org.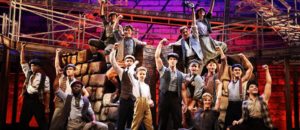 My movie pick of the week is Ladybird with Laurie Metcalf. It's a coming of age story that has critics around the country raving about the story and performances. Check the paper for local theaters and times.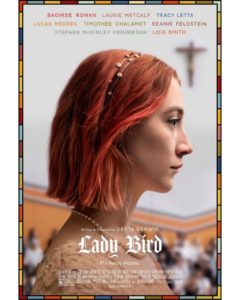 Always a hoot and so entertaining, the musical A Little Shop of Horrors is playing at the Rinker Playhouse at the Kravis Center! It's especially nice that all roles are filled with local talent for this particular musical.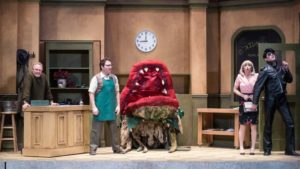 My charity pick of the week is Toys for Tots. Keep your eyes open for drop-off boxes all over town. A wonderful cause this holiday season.
So whether you're getting dressed up for the holidays or keeping it more casual as you stroll through City Place, remember that it's all about style. Email me at bonnie@bonnieroseman.com to schedule your stylist consultation.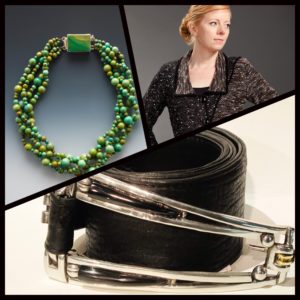 Always Remember my Three Golden Rules to Dress By:
1. Build Your Wardrobe with classic pieces.
2. Liven Your Wardrobe with fun novelty items.
3. Tweak Your Wardrobe with touches of color.
Feel good, and look even better!
-Bonnie