It's fun fun fun this last weekend of April going into May in Palm Beach County!   Be sure to call the Arts Garage right away to see if you can get one of the last tickets for the Nestor Torres Jazz Flute Concert – he is amazing!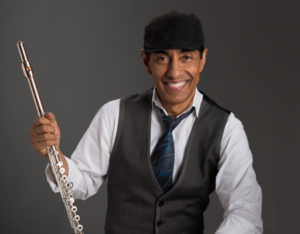 At Voltaire on Clematis Street, they will have live music on the street called Vibes Are Back, so you can dance the night away! It takes place on April 27th, and it sure sounds like a fun thing to do.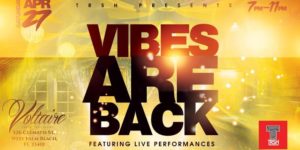 On April 28th, there is a very special Swank Table banquet being sponsored by the Cultural Council of the Palm Beaches. It will be held at Swank's Farm, and will be a fabulous dinner called Three Little Piggies. I'll be showing my beautiful unique fashions there, so please come by, and say hello! Call them at (561) 472 – 3340 to reserve a seat for this delicious evening.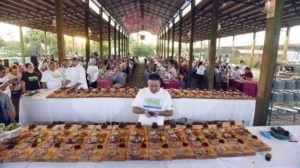 On May 3rd, there is a New Member Breakfast for the Women Chamber of Commerce on 400 W. Hibiscus Street in West Palm Beach.  You ladies can get up early and introduce yourselves to the new members from 7:45 to 9 AM.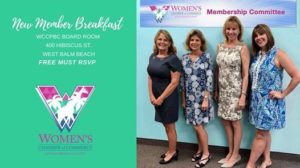 The Lion King is coming this week to the Kravis Center. If you haven't seen it on Broadway, you won't want to miss this! Get tickets online at kravis.org.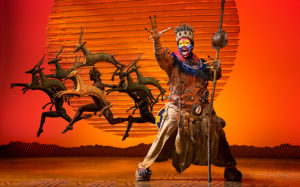 It's a wonderful time of year for the sunset walks downtown by the waterfront, and listen to the music coming out of the cafes. Whether you're enjoying a beautiful Florida sunset, or you're getting ready for your summer travels, remember, it's all about style!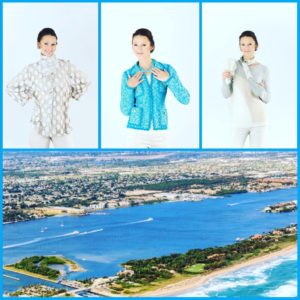 Always remember my Three Golden Rules to Dress By:
1. Build Your Wardrobe with classic pieces.
2. Liven Your Wardrobe with fun novelty items.
3. Tweak Your Wardrobe with touches of color.
Feel good, and look even better!
-Bonnie