Throughout my travels and even when exploring Palm Beach County, I am always finding artists that I love who are looking for representation. I've been doing it for over 30 years.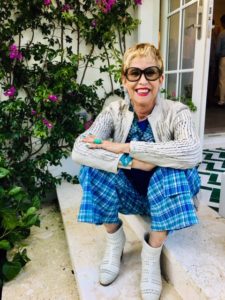 Artist Anca does custom painting on leather, and I'm so lucky I found her! When my beautiful leather couch started to get some spots, she came to the rescue with her artistic skills, and completely updated the look of my living room piece.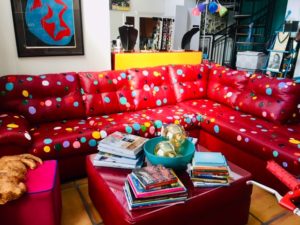 Anca can work on purses, paint on leather clothing, belts, and furniture.  I love the unique one of a kind wearable art that can be part of our wardrobes, as well as functional art that brings us joy in our homes.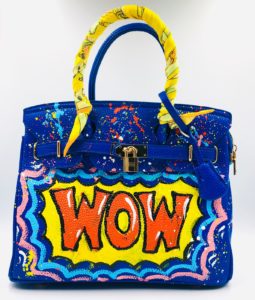 If you're interested in custom colors and designs by a talented fine artist, contact me and I'll put you in touch with Anca. You can also give me a call to schedule your wardrobe consultation at (917) 209 – 0516 or visit www.bonnieroseman.com.
Feel good, and look even better!
-Bonnie