Beautiful Boston, one of our country's most historic cities! It's the perfect time of year to enjoy the sea breeze in this fabulous modern metropolis and all it has to offer in the summer month of June.
Enjoy a 
Father's Day Brunch Cruise
 on June 16th down the Charles River! There will be mimosas, beers, and an assortment of pastries. If you want more ways to enjoy the outdoors, the 
Rose Garden Party
 on June 18th benefits public parks and city programs. Party in the garden and enjoy the spring flowers for a great cause.
If you love Nature and music, 
Tanglewood
 is the event for you. In season from June 15th until August 25th, see the Boston Symphony Orchestra live on a gorgeous outdoor stage in the Berkshire Hills. A beautiful event for an evening out! Also, don't miss the phenomenal 
Williamstown Theatre Festival
, beginning on June 25th until August 18th. They put on classic plays as well as new ones, and have an assortment of classes, workshops and educational programs for all ages.
If you're feeling adventurous, consider discovering Gloucester, home of the city-wide party, 
St. Peter's Fiesta
! It takes place from June 26th to June 30th, featuring parades, icons, and a celebration of fishing culture. Remember, The 
Museum of Fine Arts
 in Boston is a great place to see amazing works of art and escape the summer heat.
No matter what your destination is this summer, remember, it's all about style! Schedule with me and I'll help you put together the perfect travel wardrobe.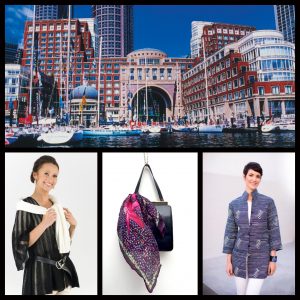 Always remember my Three Golden Rules to Dress By:
1. Build Your Wardrobe with classic pieces.
2. Liven Your Wardrobe with fun novelty items.
3. Tweak Your Wardrobe with touches of color.
Feel good, and look even better!
-Bonnie