I love this Oceanside city this time of year. Grab your scarf and sunglasses and get ready for the best summer activities in Newport, Rhode Island!
Explore the beauty of Rhode Island's scenic shoreline with a Newport Harbor Sightseeing Cruise. You'll sail through Newport Harbor and Narragansett Bay – the perfect opportunity to enjoy Nature and get some fabulous photos! After your tour, cool down by watching the 1974 hit Great Gatsby at the Jane Pickens Theater,  and tour the historic Rosecliff Mansion where the movie was filmed.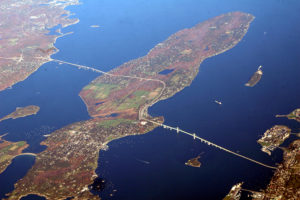 If your pocketbook allows, one thrilling activity is the Newport Helicopter Tour! The perfect way to see the cities' monuments, mansions, and landmarks. After the adventure, taste, sip, and snack your way through famous Newport restaurant spots with a Rhode Island Red Food Tour! Explore culinary cuisine and famous seafood dishes at boutique hotels and little mom-and-pop shops alike. Delicious!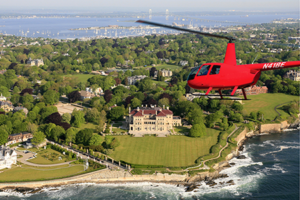 No trip to Newport is complete without exploring the famous Breakers Mansion, the largest and grandest of the summer cottage scene. This 70-room Italian Renaissance style Palazzo is one you don't want to miss! And of course, you can't leave Newport without a trip to the beach. Easton's Beach, also known as First Beach, has a lovely shoreline with a carousel and aquarium to enjoy.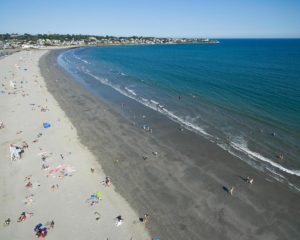 No matter where you'll be traveling this summer, remember, it's all about style! I'm always happy to assist you with putting together a travel wardrobe.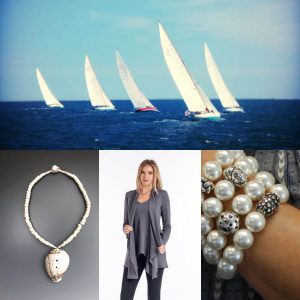 Always remember my Three Golden Rules to Dress By:
1. Build Your Wardrobe with classic pieces.
2. Liven Your Wardrobe with fun novelty items.
3. Tweak Your Wardrobe with touches of color.
Feel good, and look even better!
-Bonnie