May is moving right along in Palm Beach County!  
Don't miss the Cultural Council of Palm Beach's Modern Love show – it will be up through the 18th, and it's free!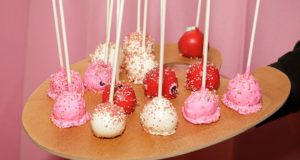 On May 16th at the Kravis Center is Kinky Boots. It's going to be such a fun show! Get your tickets online at kravis.org. In Delray on May 29th, The Lunafest Film Festival at Old School Square will be going on. It's a wonderful festival, and I always go – I will probably see you there!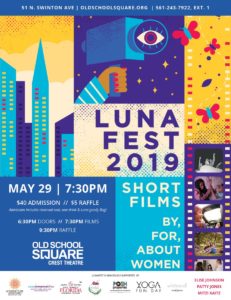 This coming Thursday, and the third Thursday of every month, there will be a free Art Walk and concert with local bands at the Arts Garage in Delray. What a wonderful way to spend an evening, and, it's free! On Monday, May 27th around 11 AM, go to the Wick Theatre in Boca Raton and take a look at their costume museum! They are hosting an exhibition called Those Were The Days, that pays homage to all the Broadway Shows of the 50s and 60s. As a fashion designer, I always find their museum to be fascinating.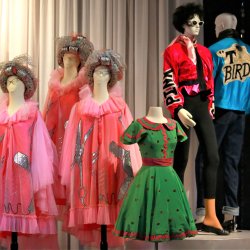 On May 27th, Palm Beach Jerk & Carribbean Culture Fest will be taking place at the South Florida Fairgrounds. Also, don't miss Yvette Norwood Tiger at the Arts Garage on May 25th.
Whether you're a woman traveling across the country to a summer conference, or a gentleman ready to spruce up your wardrobe, remember, it's all about style! Always remember my Three Golden Rules to Dress By:
1. Build Your Wardrobe with classic pieces.
2. Liven Your Wardrobe with fun novelty items.
3. Tweak Your Wardrobe with touches of color.
Feel good, and look even better!
-Bonnie