It's a Merry Christmas and a Happy Hanukkah, and what a week it is!
I want to take the time to acknowledge Legends Radio for preserving the Great American Songbook, and for making so many people across the world happy to know that this music is alive and well.
And a huge thanks to all the people who produce Bonnie's Buzz! It's been four years, and I'm thrilled to be a part of this radio station. Much love to my producer, Mike McGann, Jill and Rich of the Morning Lounge, and to Dick Robinson for creating this station. My Christmas gift is my thanks to all of you!


Cheers to a new decade coming up, there is so much going on! I just found out Susan Merritt is going to be singing at Cafe Centro on Christmas Day, we have Gavlak Gallery in the Royal Poinciana Plaza doing a lecture on the 28th, Rolando Chang Barrero will be at the Box Gallery  hosting his Black & White Affair. We also have Rob Russell singing at the Pelican Cafe on the 29th, we have Gregory Popeye Alexander and Greg Jackson singing on New Year's Eve at Cafe Centro, and so much more!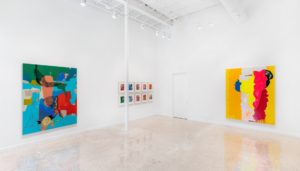 I'm so proud to live in Palm Beach County, a place so rich in music, culture and entertainment. To all of you out there, I wish you a very Merry Christmas!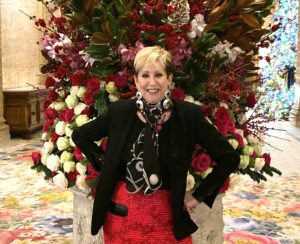 Always remember my Three Golden Rules to dress by:
1. Build Your Wardrobe with classic pieces.
2. Liven Your Wardrobe with fun novelty items.
3. Tweak Your Wardrobe with touches of color.
Feel good, and look even better!
-Bonnie