As usual, there's so much happening in Palm Beach County this week I don't know where to begin!
Art Palm Beach is at the Convention Center this week from Thursday through Sunday, dedicated to emerging artists and masterworks of contemporary art. Check for times at their website, right here.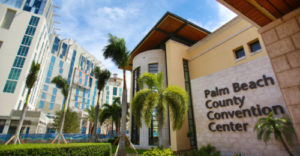 The South Florida Fair is going on, and if you venture that way you can enjoy one of the largest Ferris Wheel's in the country – fun for the whole family!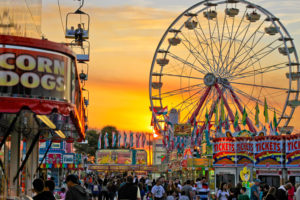 A special event will be taking place at the Palm Beach Zoo on Thursday, January 18th from 6 to 8 PM. Emmy-Award-Winning documentary camera man Tom Fitz will be discussing the challenges of photographing wild animals. It is part of the Conservation Leadership Lecture Series. Contact the Palm Beach Zoo for further information.
Another great family outing is going to the Palm Beach Vegfest at the Mizner Park Amphitheater in Boca Raton! Vegan treats of all kinds and other exotic items, yoga accessories, all for sale – it's free! Go to pbvegfest.com for further information.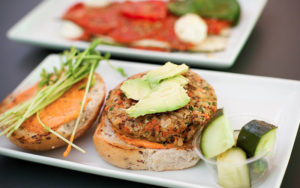 My favorite, Will and Anthony Nunziata are now back in town, January 18th through the 20th at The Colony Hotel's Royal Room. Contact the hotel for further information – double the trouble, double the talent!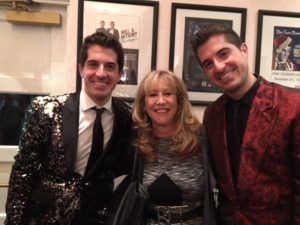 Movie pick of the week is Molly's Game, the true story of an Olympic-class skier who ran an exclusive high-stakes poker game for a decade before getting caught. A fun wild ride!
My Charity pick of the week is the Hanley Foundation's Big Gala Event on January 18th. To find out more, visit hanleyfoundation.org.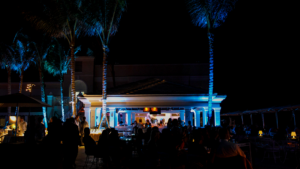 So whether you're going to a charity gala or simply going to the zoo with the family, remember, it's all about style.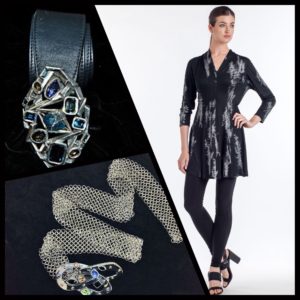 Always remember my Three Golden Rules to Dress By:
1. Build Your Wardrobe with classic pieces.
2. Liven Your Wardrobe with fun novelty items.
3. Tweak Your Wardrobe with touches of color.
Feel good, and look even better!
-Bonnie